Social Media Marketing
FACEBOOK ADVERTISING
Promote your business on Facebook. Global Marketing Options offers professional Facebook business profile and Facebook fan page management.
Targeting can be very focused to your exact audience right at the very moment they are logged in and could benefit from your products or services. We have a large team of Facebook experts whose sole purpose is to improve your ROI and get you enquires with reduced cost compared to advertisers direct with Facebook. Our media and creative teams work with pioneering software platforms that we have mastered to enable us to deliver what we promise and show you results with a statistical report.
Drive targeted and high converting traffic with Facebook advertising to the most relevant users.
Facebook advertising allows you target profiles based on certain demographics and interests, rather than targeting keywords. It drives targeted traffic to your Facebook page or website. With more than a billion users worldwide, 35+ million of these being in the UK, Facebook is a great channel for branding and direct return.
For example; if you own a Driving Instruction company, we can target your advert at 17 – 25 year olds within a 20 mile radius. Or if you own a Bridal shop, we could aim at women who are engaged within 30 miles of your shop.
Facebook advertising is based on a CPM pricing model. Traffic can be directed to your Facebook Fan page or website. The promotional content will vary dependant on the advertising platform chosen, i.e.; promoting the page, an event, post, website, etc.
Tracking can be added to your destination URL's so that your return on investment can be monitored accordingly.
We can easily show you what is happening with your pages in real-time, with easy to follow graphics situated within the Facebook page itself (Shown below).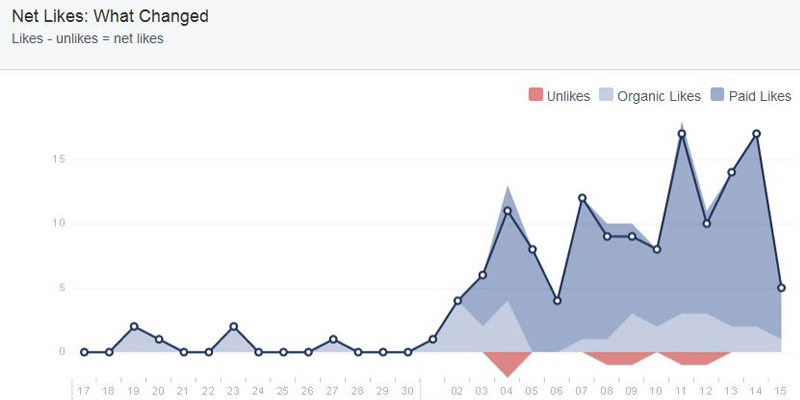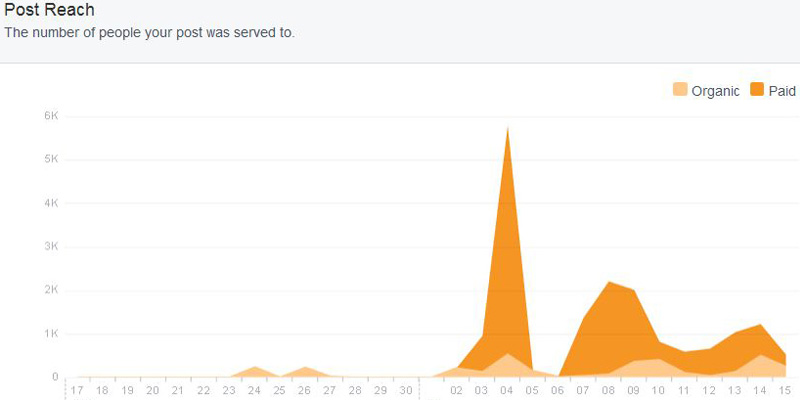 Our Facebook Marketing Service:
• Facebook Audience Identification Finding and targeting your perfect audience including estimated audience size and costs to advertise.
• Facebook Page Development We can design, build and maintain a bespoke Facebook page to your exact business requirements.
• Statistical Monitoring Using a combination of Facebook Insights and Google Analytics we are able to report back on the progress of the campaign in detail. This includes demographic data reporting on who is engaging with your ads and page.
Activity on Facebook
• There are over 900 million objects that people interact with (pages, groups, events and community pages)
• Average user is connected to 80 community pages, groups and events
• Average user creates 90 pieces of content each month
• More than 30 billion pieces of content (web links, news stories, blog posts, notes, photo albums, etc.) shared each month.
Global Reach
• More than 70 translations available on the site
• About 70% of Facebook users are outside the United States
• Over 300,000 users helped translate the site through the translations application
Platform
• Entrepreneurs and developers from more than 190 countries build with Facebook Platform
• People on Facebook install 20 million applications every day
• Every month, more than 250 million people engage with Facebook on external websites
• Since social plug-in launched in April 2010, an average of 10,000 new websites integrate with Facebook every day
• More than 2.5 million websites have integrated with Facebook, including over 80 of comScore's U.S. Top 100 websites and over half of comScore's Global Top 100 websites
Mobile
• There are more than 250 million active users currently accessing Facebook through their mobile devices.
• People that use Facebook on their mobile devices are twice as active on Facebook than non-mobile users.
• There are more than 200 mobile operators in 60 countries working to deploy and promote Facebook mobile products